We live in a culture of consuming more than we produce.
We have been bombarded since we were kids with insane amounts of advertisements from the TV, radio, and Internet to get us to want and buy a ridiculous number of things that we don't need.
From young, we have been conditioned to want…
Star Wars, Power Rangers action figures

Barbie Dolls

Gameboy, Playstation, XBox
As a young adult, we have been conditioned as well to want…
Overpriced Levi Jeans

Nokia phones

And not to forget the 5Cs – Car, Cash, Credit Card, Condominium, and Country Club
And today, we chase after things such as:
iPhones, iPads, Samsung Galaxy

Branded goods – Louis Vuitton, Gucci, etc…

Lavish weddings and exotic holidays
So jobs exist to facilitate the consumer process.
You work as an executive at an advertising firm, you become an auditor at the Big 5, you work as VP of Sales at a bank for one purpose – so you can continue to purchase more goods and services as a consumer.
It is also for this reason, why so many of us can't seem to escape the Rat Race
The more you buy and consume, the more you are chained to your job. And your boss knows it. Think about it. Why do so many complain about their crappy jobs yet still can't leave?
Car loans, mortgage loans… the more loans you have, the more you are a slave to your job.

You can't leave your job to start a business.

You can't afford to take risks when the opportunity presents itself.

You can't fire your boss because you need the job more than he needs you.

In other words, you're held hostage and your options severely limited.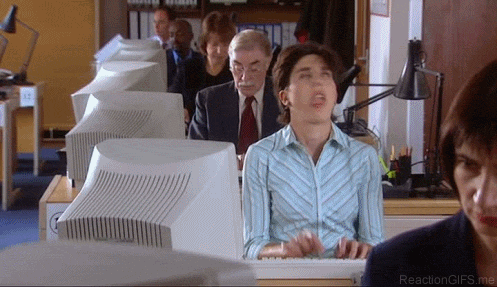 To get out of the rat race, you have to make a simple shift: from consumer to producer
Yes, you need to switch sides.
You need to become a producer first and a consumer second.
This means instead of shopping and buying products from shopping malls; you sell a product.

Instead of buying services, you offer a service.

Instead of taking a class, you offer a class.

Instead of attending a seminar, you organize one.

Instead of buying apps, you produce an app.

Instead of buying and playing games, you create a game.

Instead of taking a loan, you lend it.

Instead of working for someone, you hire others to work for you.
And the good news is, with the Internet today, it has never been easier to be a producer:
You can sell easily your physical products today on Qoo10, eBay, and Carousell without bearing the costs of rentals or staff overheads

You can list your service today easily on platforms such as PageAdvisor or Fiverr to earn an additional income

You can offer an E-class today with platforms such as Udemy or Skillshare without stressing over finding a venue

You can organize a seminar easily today with services such as EventBrite and

Meetup.com

You can easily create and launch an app today through the iTunes App Store or Google Playstore

You can easily create a game for the mobile phone today through software such as BuildBox and GameMaker

You can easily offer a loan and invest in companies through platforms such as CoAssets or NewUnion

You can easily become an Influencer today through social media channels and niche websites. For instance, my friend Dr. Lee wrote so much about Keto diet that he eventually became a Keto influencer at

http://www.simpleketotest.com

You can easily start a business today through the Internet and hire others to work for you with websites such as Upwork.com,

GetAFreeLancer.com

And don't forget, with new platforms such as Uber, Grab – you can now turn your depreciating asset (car) into a money maker.

Finally, if you own an apartment, you can rent it out to bring in rental income.
The truth is, it wouldn't be easy to reorient yourself from a consumer to a producer. After all, you have been baptized since young to buy and consume, and not behave as a producer.
But this change is necessary if you're serious about getting out of the Rat Race.
It's time to switch teams and become a producer first, a consumer second.
Use the Internet.
Use the many platforms listed above to help jumpstart your first venture.
Apply yourself to your new venture.
It doesn't matter if you're selling a book, a seminar or a service, the first step is to switch from a consumer to a producer. You need to put something useful out on the market.
And the irony of this consumer/product dichotomy is that once you succeed as a producer, you can consume richly with little consequences because you've had already made it financially.
But before you think so far ahead…
Switch teams first. Be a producer first, and a consumer second.
Recommend

0

recommendations
Published in Opinions