Ah, Halloween, the only day we can go out in whatever outfit we want and pass it off as a costume. If you are looking at trick or treating or even meeting up with a few other friends for a drink; here are some of the places to get your Halloween costumes in Singapore (with a consideration of what, who or how much you want to dress up as!)
Best pop culture costumes: Costumes 'n' Parties
If you prefer dressing up as your favourite celebrity or even Darth Vader, you may want to head over to Costumes 'n' Parties, where they have the most up-to-date costumes of celebrities and characters your heart desires. From Lady Gaga to a Transformer, the store offers a selection that pops! 
Price: $60 to $95 (3 days)
Biggest range: Customade Costume and Merchandise
Even though sometimes you have to explain your costume to somebody else, you still take pride in dressing up atypically. So whatever you may want to come as, you will not go wrong with visiting CCM. The costume rental store prides itself on being Singapore's biggest, and with a collection of a mind-boggling 50,000 costumes on hand, as well as 4,000 accessories, they might be right.
Your imagination is the limit! Get creative – heck, visit the store and just start trying out the costumes to see which one you feel like parading in this Halloween. The possibilities are endless.
Price: $60 to $90; $100 for licensed DC comics heroes range
Best value for money: Global Mascot
If you want to save $10-$30 on your costume rental but don't want to be forced to go as Cinderella because the store doesn't have anything else, Global Mascot is a good bet, with a large assortment of costumes at wallet-friendly prices.
This is a good place to visit if you're looking for an interesting costume like a werewolf get-up or Naruto outfit. The company actually specialises in making dance costumes, so theatricality is their forte.
Price: from $50 (3 days)
Cheapest: Mia's Fancy Dress Closet
If you're on a budget, don't really need to look like a professional mascot but still don't want to resort to spending the entire week sewing your own devil costume, Mia's Fancy Dress Closet offers the cheapest costume rentals we could find in all of Singapore.
The company specialises in kids' costumes, so the collection for adults (especially men) is extremely limited and you might find yourself being forced to choose between dressing up as a Disney princess or a wearing a Stormtrooper Mask. However, at prices this low it's probably a good idea to compromise a little if Halloween isn't a big deal to you.
Price: From $20 (5 days; 7 days this Halloween)
Best for sexy women's costumes: Dimac Costumes & Accessories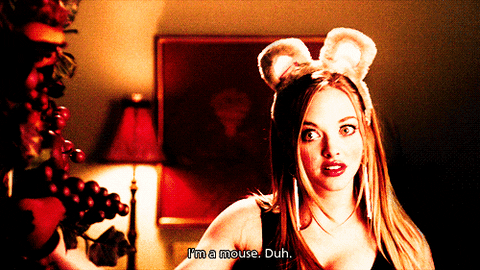 Some girls prefer to dress up, while others dress down. So if you would rather pick a costume that resembles that of a Victoria Secret Angel then Dimac is the one for you.
They carry a generous range of sexy women's costumes featuring anything from the Red Queen to sailorettes. To put things in perspective, they even have a collection of corsets.
Which is not to say there aren't any men's costumes. There are, although the men's range isn't as extensive as the women's. This is not the place for the guy who wants to come dressed as a giant cockroach, though, as many of the men's costumes have a similarly sexy vibe, complete with mysteriously missing sleeves.
Price: $15 to $180 (3 days) for accessories and costumes
Highlight: Tigress outfit… sexy, of course (rawr!)
If this is too pricey for you, perhaps you can consider doing DIY and finding old clothes that you can rip and wear. Halloween is the one day you do not get judged for your attire all throughout the day, so stand out and get creative!
Recommend

0

recommendations
Published in Singapore, Shopping